What Can A Locksmith Do?
Feb 28
A locksmith can replace damaged or lost keys and unlock doors. A professional locksmith can perform these services to prevent home security threats. For instance, a professional can rekey an apartment or replace the lock on a car. Like keys, locks can also wear out or be damaged by unauthorised entry. A damaged lock will require more effort to open and may fail to unlock ultimately.
Locksmith Companies
Whichever city you are in, you'll find plenty of locksmith companies that will help you in your hour of need. After 6 pm it is often referred to as an Emergency Locksmith Service.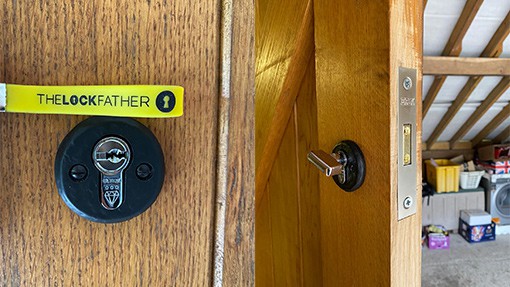 Locksmithing Qualifications
There are no formal qualifications for UK-based locksmiths but organisations like the Master Locksmiths Association offer courses and assessments. Certifications are awarded to those that meet the MLA standards and are invited to join the MLA via their membership scheme. However, please be aware that there are no official government requirements for becoming a locksmith. 
Typical Locksmith Services
All locksmiths will provide you with expert advice either over the phone or in person, but listed below are some of the typical services a locksmith will provide.
Install a mechanical access control system
Key cutting services
Lock repair or lock repairs
Change or replace locks
Window locks
Install insurance approved high-security locks or cylinder to prevent lock snapping
Cut security keys
auto locksmith service
Provide new transponder keys
Install additional locks on shutters for business owners
CCTV installation
Security Grilles
High-grade padlocks
Security safes or vaults
Burglary repairs
Replacement car keys or fobs or battery
uPVC door realignment
Security advice
Most locksmiths will offer a 12-month guarantee on their services.
All locksmiths should use a non-destructive method of entry.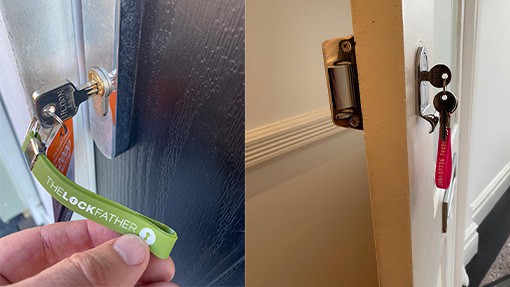 Access Control Systems
The locksmith will install electronic access systems, such as remote systems, apartment intercom systems, proximity card readers, keypad entry systems, and electronic door locks. This can help keep your home or office safer and prevent unwanted intruders from gaining access. A reputable locksmith will provide you with various options to choose from, including a combination lock or fingerprint scanner. This type of technology is highly secure and makes it difficult for anyone to access your home.
Lock Replacement
If you are planning to move into a new home, it's a good idea to have new locks installed as soon as possible. You won't have to replace your entire lock and let strangers in this way. You'll have the peace of mind that you need to get on with your life. If you have a business, you might need access to it quickly to get on with essential tasks. Some locksmiths even offer emergency services so that you can call a professional when you're locked out at the most inopportune time.
Emergency Locksmith
Lockouts happen to the best of us. When we need to get back into our homes, we need to trust our keys. A professional locksmith will not only make the repairs we need, but they can also install new locks. If we are locked out, we can't afford a break-in and are concerned about the security of our family. If we need to leave a property, we can call the locksmith to change the locks for us.
In addition to installing new locks, a locksmith can also change the combination of locks. Changing the combination will give you greater security for your possessions. If you've lost your keys, a locksmith can help you rekey all of your locks. This is very beneficial for people who have lost their home keys. It will also give them peace of mind because they know that their belongings are protected. If you are in an area where you're afraid of thievery, a locksmith can help you replace any broken lock.
A locksmith can help you with any lock problems that might occur in your home. This professional can pick the locks and open them with minimum damage to your property. A locksmith can also repair broken door and window components, including electric locking release mechanisms. 
These problems can be caused by years of neglect or by a residential burglary. If you need a new door installed, a locksmith can fix it for you. It's essential to be safe and secure, so a trustworthy locksmith can ensure that the security of your home is high.
A locksmith can change the combination of a lock and insert new pins into it. This can be beneficial if you've lost your keys or if you've moved into a new house. A locksmith can also help you with the combination of existing locks. You can ensure that your home is safe and that others won't access it by changing the combination. It's a simple thing to do, but a locksmith can do so much more.
British Locksmith Prices
The cost of a locksmith depends on whether you need them during normal working hours or require their emergency locksmith services.
Normal working hours - £70 - £85
Emergency Locksmith - £90+
Where to Find A Locksmith
In the UK there are two good places to find professionals, checkatrade and Google. Both will have plenty of tradesman to choose from, but please read previous customer reviews first. It is also worth checking to see if they are DBS checked or cleared.